Our Vision
Modern wisdom says that the best vision statements are clever, easy-to-remember slogans, and above all…brief. If that's your cup of tea …
Our intent is to be the Church;
Imperfect people in biblical community …
Pursuing the character of Christ,
So that we might further the cause of Christ.
You might, however, prefer a more complete thought. If that's your cup of tea, read on!
Butte Bible Fellowship,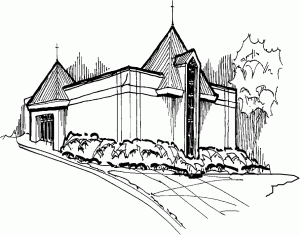 the church on Pillsbury Road 
A new community for the cause of Christ.
It will cost something to walk slow in the parade of the ages, while excited men of time rush about confusing motion with progress. But it will pay in the long run and the true Christian is not much interested in anything short of that.
– A.W. Tozer, June 3, 1950
BBF, the Church on Pillsbury Road, is an inclusive biblical community. Heavy on gospel, light on religion, BBF desires to be an uncomplicated effort to live well together in the midst of a thoughtful conversation about God.
Dreams
It's been said that "spirituality wrongly pursued or understood is a major source of human misery and rebellion against God." As best we can, we desire to pursue spirituality rightly. Slogans often never make it from memorization, to implementation, to reality. Dreams, too, often remain dreams. They are too often derailed by busyness and clutter and the default mode of living life within the parameters of a cultural norm.
Our dream at BBF is to live our lives as participants in a community of Christ followers who desire to meno—to remain or abide in Jesus. We do not particularly intend to be "old fashioned," but neither do we pursue coolness for coolness sake.  Rather, we pursue the cause of Christ as understood on the pages of Scripture, and desire an uncomplicated effort to have a serious conversation about God with both believers in Christ and those who have not yet chosen to follow him.
The most important thing in our lives is not what we do, but who we are becoming; that's what we will take into eternity. Discipleship, then, is the process of becoming who Jesus would be if he were you. The church is not the Church without it. And so, we affirm that the life-long process of Christian transformational discipleship enhances our capacity to live as Jesus lived. That is, with his character and capacity to love. Investing ourselves in God's Word, we enjoy great freedom in abandoning outcomes to God as we "entrust [our] soul to a faithful Creator in doing what is right." (1 Peter 4:19)
Our desire is to glorify God in the living of our lives. We trust that the gospel well taught—and well lived—enjoys a natural tendency to attract people to become full-time apprentices of Jesus. We believe theology matters; not for the purpose of intellectual achievement, but for the purpose of knowing the one we worship and follow. And yet, while we thoroughly endorse the pursuit of truth (and therefore reality), we choose to avoid camping on those areas of Christian doctrine that tend to be divisive and non-essential to orthodoxy. We choose rather to express our best understanding of those issues (i.e., program of God, eschatology, sign gifts, etc.) when asked, and to express respect and appreciation for those who hold alternative positions. At BBF we desire our emphasis to be on who we are and who we are becoming in Christ, as opposed to what we know, what we do, or proving our distinctives and "being right."
It is an immense privilege to be a child and heir of the living God (Romans 8:14-17). We believe our proper and joyful response, then, both individually and corporately, is to make disciples as we go—in the on-going and routine living of our lives (Matthews 28:19a)—and that this is best accomplished by preparing and equipping ourselves for ministry as modeled by Jesus and the apostles in Scripture (Ephesians 4:7-13).
The Church—and its local expression on Pillsbury Road—is the bride of Christ. And at the heart of the Church—and this church—is not primarily human leadership, but rather the character of Jesus marked by love, and grace, and forgiveness, and…
a return to the cross
surrender, repentance, and obedience
reconciliation and restoration
discipleship / apprenticeship
truth telling and the expressions of giftedness
humility and sacrifice
… and a resurrected Jesus who will one day return.
We desire that our dreams for spiritual growth and health morph into reality under the direction of the Holy Spirit in response to our prayer, our submission to the power and authority of Jesus Christ, our obedience to biblical teaching as best we know how, and to thoughtful strategic thinking consistent with biblical models and principles. We are followers of Jesus Christ who share a hunger to live our lives as Jesus would live them were he us; to enjoy the abundance Jesus came to offer (John 10:10). We believe that the description of the new community created by the Holy Spirit in Acts 2:41-47 remains the pattern for a healthy Church today. We believe it is possible, under the influence and direction of the Holy Spirit, to establish a similar community of like-minded believers in our 21st century context. With one heart and singleness of purpose, our desire is to experience life together in ways that hold to the core values expressed in Acts 2 and, indeed, throughout Scripture.
Jesus then came into Galilee announcing the good news from God.
'All the preliminaries have been taken care of,' he said,
'and the rule of God is now accessible to everyone. Review your plans for living [repent]
and base your life on this remarkable new opportunity.'
– Mark 1:14-15 (par)
As we pursue the cause of Christ, we assume that change is both possible and normal; that Jesus has provided a pattern for Christian spiritual formation as modeled in the way he lived his life.
Our Vision, then, is to live our lives intentionally in the kingdom that has come near in the person of Jesus. That was the gospel he preached. He came announcing, manifesting, and teaching the availability and nature of the kingdom of the heavens. "For I was sent for this purpose," he said (Luke 4:43). If we are faithful to this simple truth, if we do justice to it in full devotion, we will find joy.
Joy is the fulfillment of that for which we have been created.
– Oswald Chambers
Our Intention is to be "kingdom people." That is, the vision of life in the kingdom through reliance upon Jesus makes it possible for us to intend to live in his kingdom. We can actually decide to do it. Grace is opposed to merit; it is not opposed to effort.
Our Means are readily available. The "how to" of Christian spiritual transformation (Romans 12:2) center around replacing our inner character (which is "lost") with the inner character of Jesus—his vision, understanding, feelings, decisions, and nature. A curriculum for Christlikeness is found in the gospels where we see how the man Jesus actually lived his life … in devotion to his Father, in prayer, in study, in service, in worship, in deference to others.  We are not alone in this pursuit. We have rich resources available to us in the example and teachings of Jesus, in the Scriptures generally, and in his people.